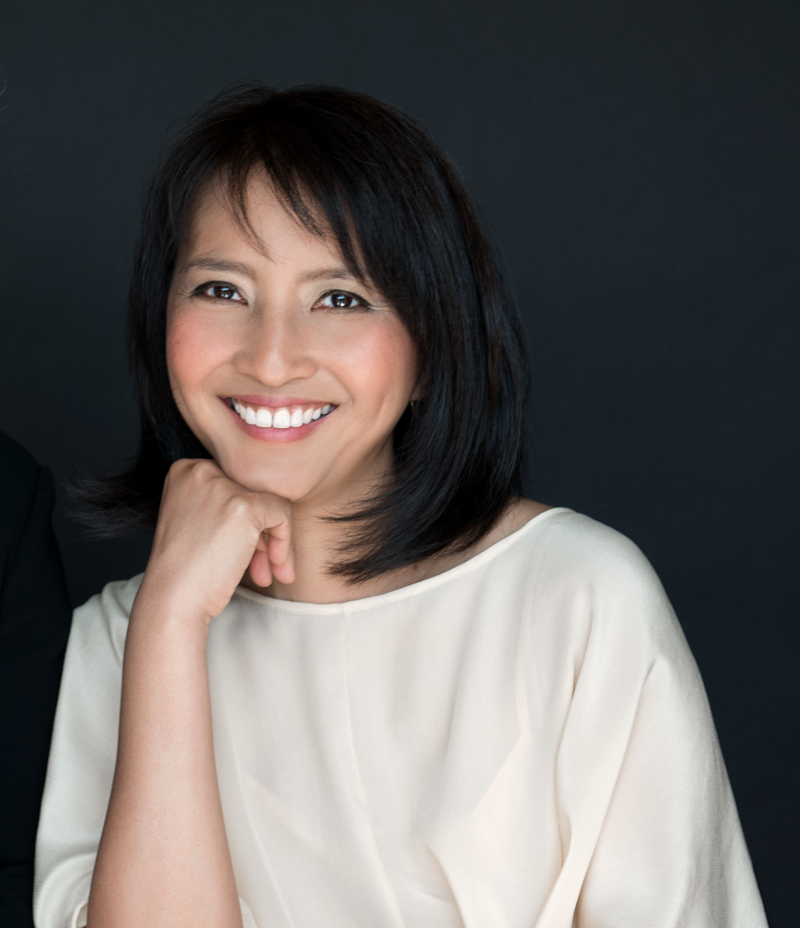 Born in Tokyo to an Indonesian father and a Japanese mother and educated primarily in the United States, Ami Rogé is a classically trained concert pianist with a Master in Music from Mannes College and Bachelor of Music from The Juilliard School.
Ami has travelled around the world as a concert pianist since 2005. She has appeared in prestigous concert halls and festivals across four continents, including New York's Carnegie Hall, Hong Kong Joy of Music Festival, Australian Festival of Chamber Music, Beijing International Piano Festival, and the Salisbury International Festival, among others.
In 2011, she played with Pascal Rogé in Sydney Opera House, for a premiere of Matthew Hindson's Concerto for Two Pianos, with the Sydney Symphony Orchestra under the baton of Vladimir Ashekenazy.
Ami has a strong belief that music and pure sounds can have enormous healing power, and she is now on a mission, not only to play music for pleasure, but also as a healing agent for the body, emotion, soul, and spirit.
Concert Pianist
"Breathless,
endless charm"
— The Guardian, UK
For many years, Ami traveled the world as a partner in a duo-piano team. Now, back in her native country, Ami is once again active as a performer, this time as a soloist and chamber musician, playing with French Hornist, Rie Mihara (Ibukiya). During the pandemic, she has continued in venues with limited audience for social distancing, as well as online live performances.
Recently, she has begun incorporating the sound healing element with her piano performance, performing on both the crystal bowls and the piano. For further interest, please click here to send a private e-mail message.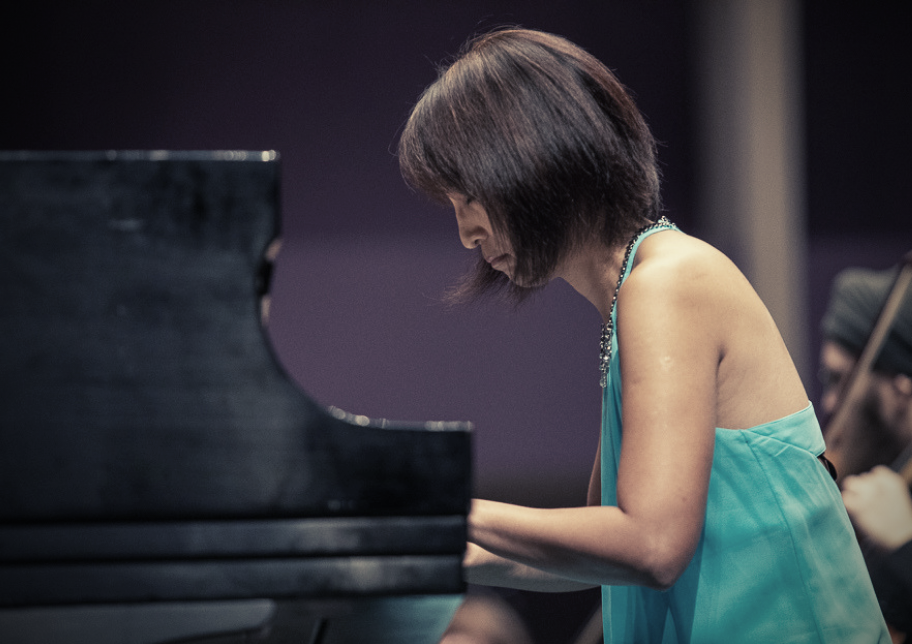 "Thunderous, fruity chords made the floorboards vibrate… Ami Rogé's pounding bass lines drove the music forward irresistibly, and her left hand, deservedly, had the last word."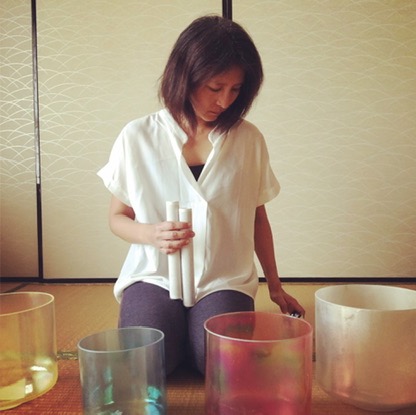 sound healing for body and spirit
With RYT 200 from YMC Medical School and her Level 1 sound healing certificate from Sound Healing Academy, Ami offers her unique combination of yoga sequence followed by a meditative healing soundbath during the final savasana, featuring her special collection of crystal singing bowls.  The sound frequencies from the crystal singing bowls are known to produce healing vibrations which entrains with the bones in our body, which is made of the same crystalline elements.
The sound from the singing bowls also reduces stress, guiding the clients into relaxed alpha brain wave, and further into a meditative theta wave. Please contact Ami for further information, regarding schedules and pricing.
Connect with Ami
Listen & learn
recordings
Ami's previous recordings are available on
Amazon
,
Spotify
, and iTtunes. 

Click here
to see Ami's full discography on AllMusic.
classes
Ami teaches Yoga (with Sound Bath) as well as English language. Send a message below to inquire about class times and locations.
events
Ami's Scheduled Performances are shown here. Click the event title to see more information on the blog.